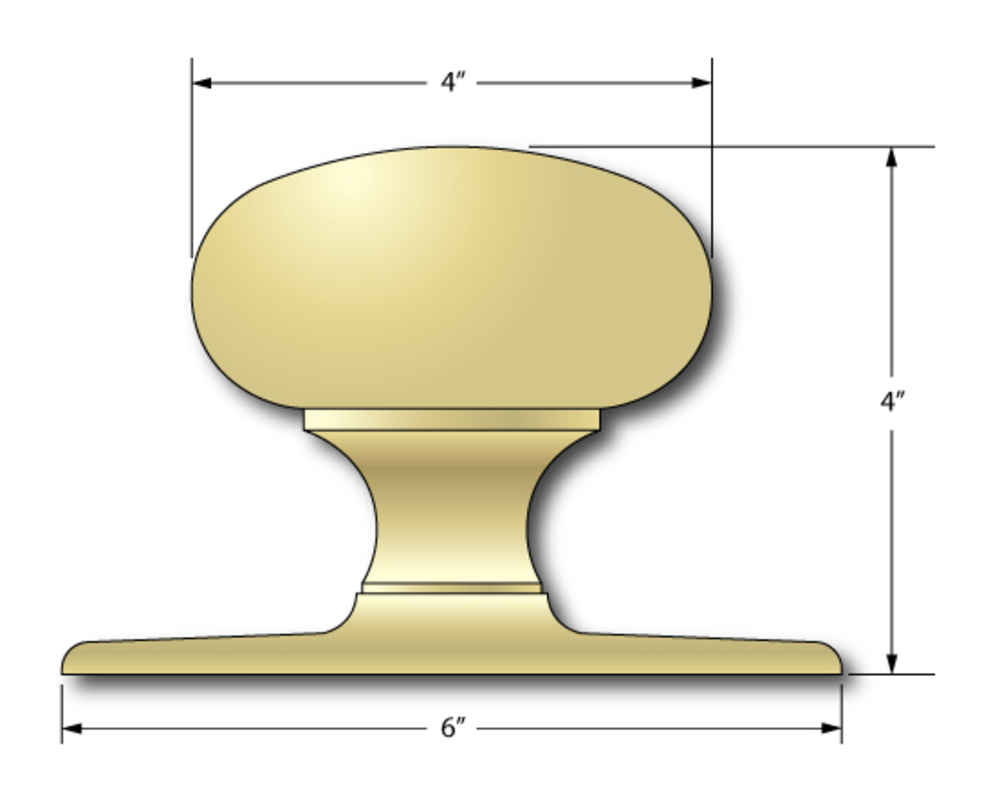 Customer Requirement:
Keith's client requested a large knob and rose half dummy to place in the center of a large entry door.
Classic Solution:
Based on the style selected by Keith's client for a 4" knob and 6" rose, we developed a concept drawing for the client to approve. Once the concept was approved and order, we developed the detailed prints necessary to produce the knob on a CNC turning center and designed a heavy duty mounting system to carry the weight of the seven pound knob. The knob/rose was shipped with a Polished Brass – No Lacquer (US3A) finish.
Russell Hardware
36280 Woodward Ave.
Bloomfield Hills, Michigan 49740
P: (248) 644-0100