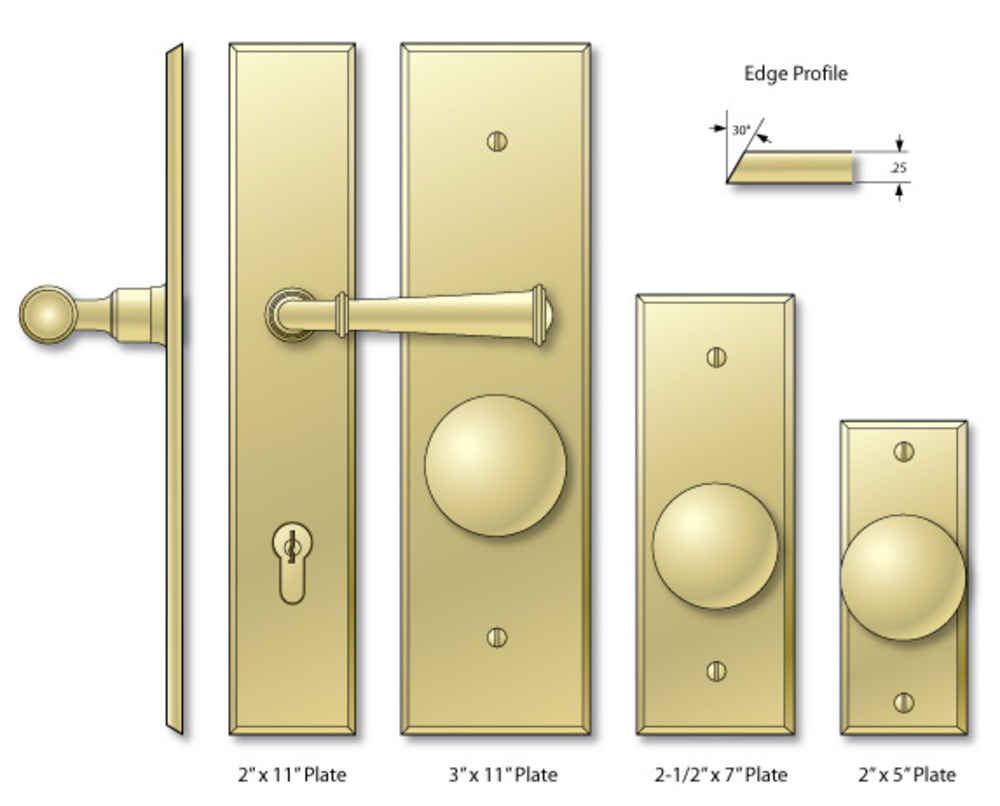 Customer Requirement:
Jon contacted us to discuss his requirement for 30 degree bevel edge escutcheons in several unique sizes.
Classic Solution:
We developed the tooling necessary to create the 30 degree bevel edge and created several custom size escutcheons per his specifications. For this project, Jon specified various levers and our NEW 2" Hutter Collection bun knob.
The levers, knobs, and escutcheons were finished in Weathered Bronze (WZ).