FINISHING CAPABILITIES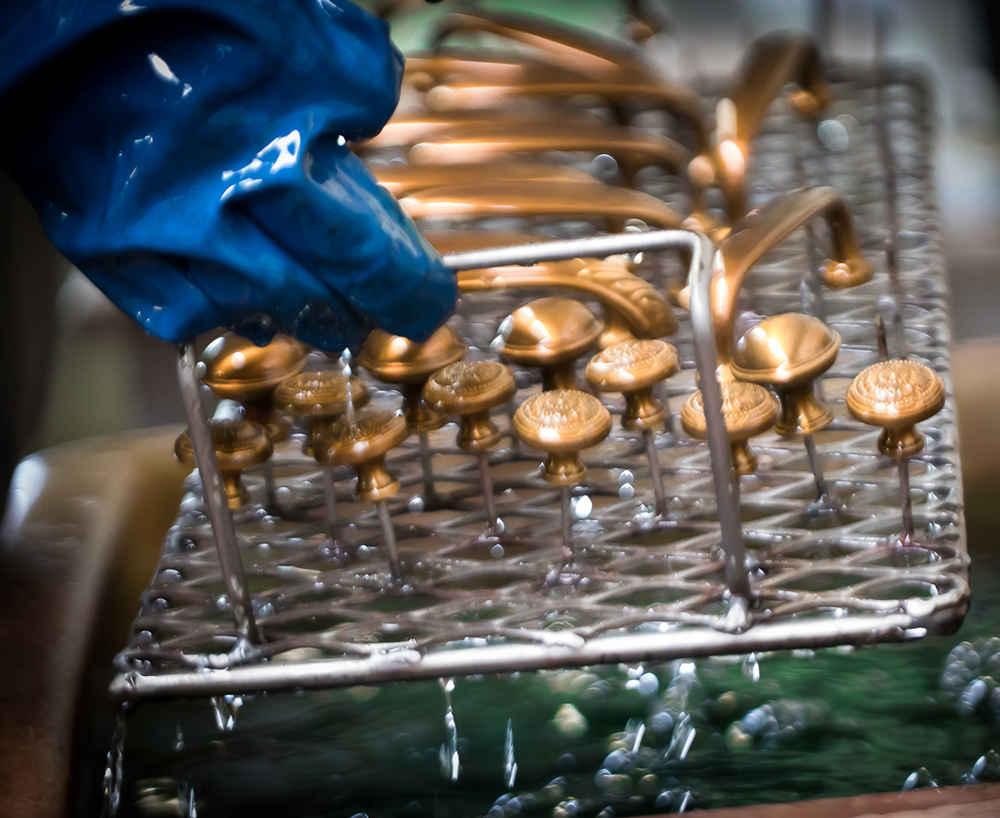 Classic Brass hardware is finished to order. Our American craftsmen possess years of experience, incredible skill and the artistic eye to create distinctive finishes that are recognized throughout the industry. Art meets science with a combination of highlighting, wax and plating techniques to create rich color tones and hues. You can choose from a wide range of standard finishes, variation of standard finishes or custom finishes to match your unique home and style.
HAND HAMMERING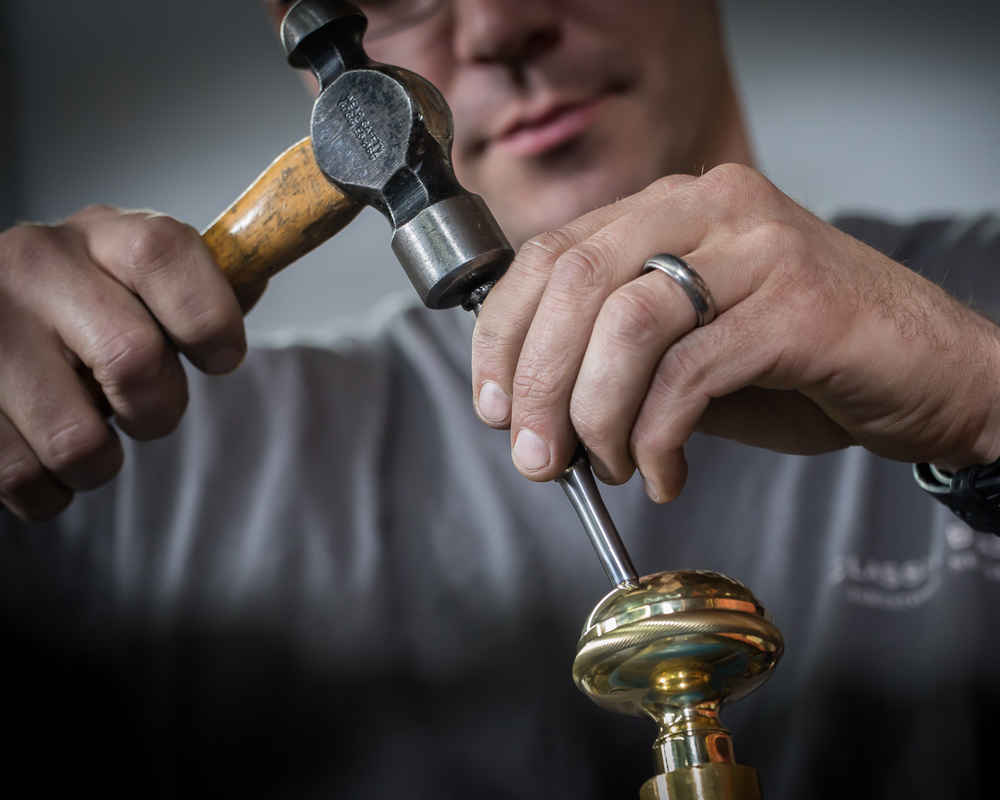 We offer hand hammering as an additional detail for your hardware pieces. Our craftsmen hand hammer this peened texture on the surface of each piece to give a unique finish and touch of flair.
MONOGRAMMING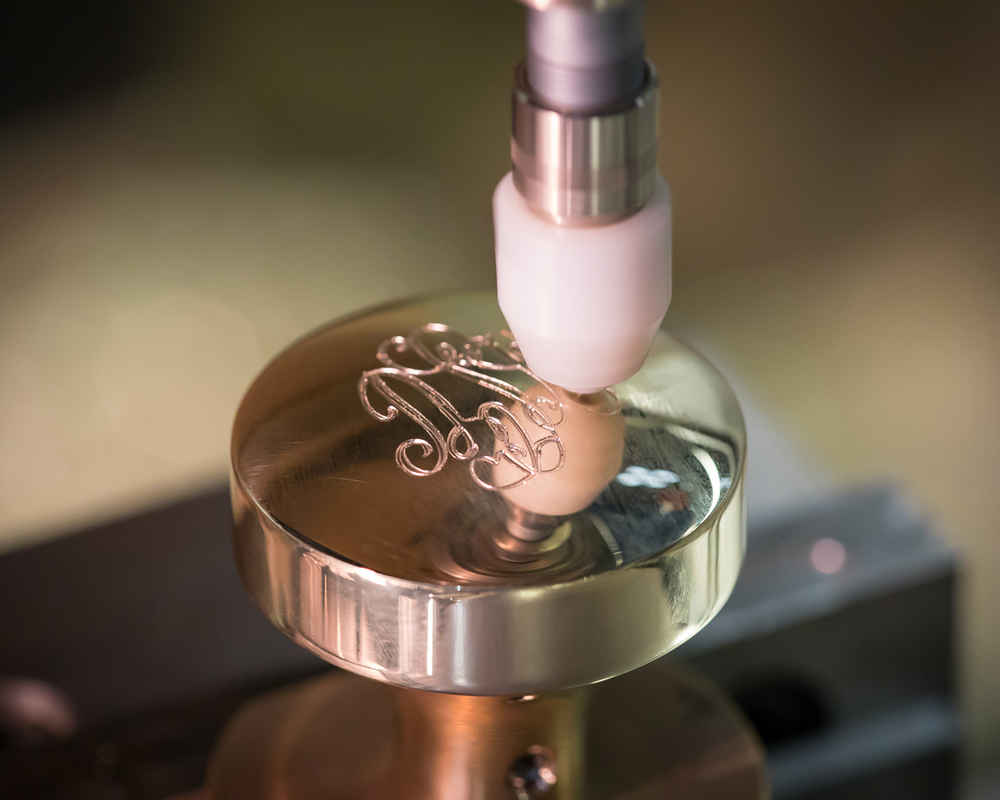 Whether it's initials, a family crest or company logo, we'll help you leave a mark that lasts. Classic Brass offers monogrammed hardware to add a personal, elegant touch to your home or business.
CARE OF FINISHES
Our finishes on solid brass or bronze hardware are a created through a series of refined handcrafted finish steps. The protective coating on our all of finishes are either lacquered or wax (i.e. living) finishes. The living finishes will naturally age, resulting in a unique patina based on a combination of factors including time, climate, environment and level of use. These factors contribute to the changes which will occur in living finishes and are the reason for difference between samples and the ultimate finish. Please contact us with any questions regarding finish life, maintenance and recommendations.
Lacquered finishes: Clean with water and mild soap. Carefully dry the product with a soft cloth.
Living finishes: Occasionally apply a clear furniture paste wax. Allow to dry and gently hand buff the product with a clean soft cloth.
*All harsh chemicals and abrasives must be avoided.
WARRANTY
Classic Brass guarantees our products to be free of defects in material and workmanship for life. We will replace or repair any defective product.
Our lacquer finishes are guaranteed for a period of one year from date of purchase. Our wax finishes will naturally change over time due to issues such as climate, environment and level of daily use. The natural patina process will result in a unique finish, therefore not eligible for warranty or return.